"CLUTTER KILLS PRODUCTIVITY"
You're about to find out how the simple use of technology can reduce your costs, improve your efficiency and transform the overall profitability of your business in only a few weeks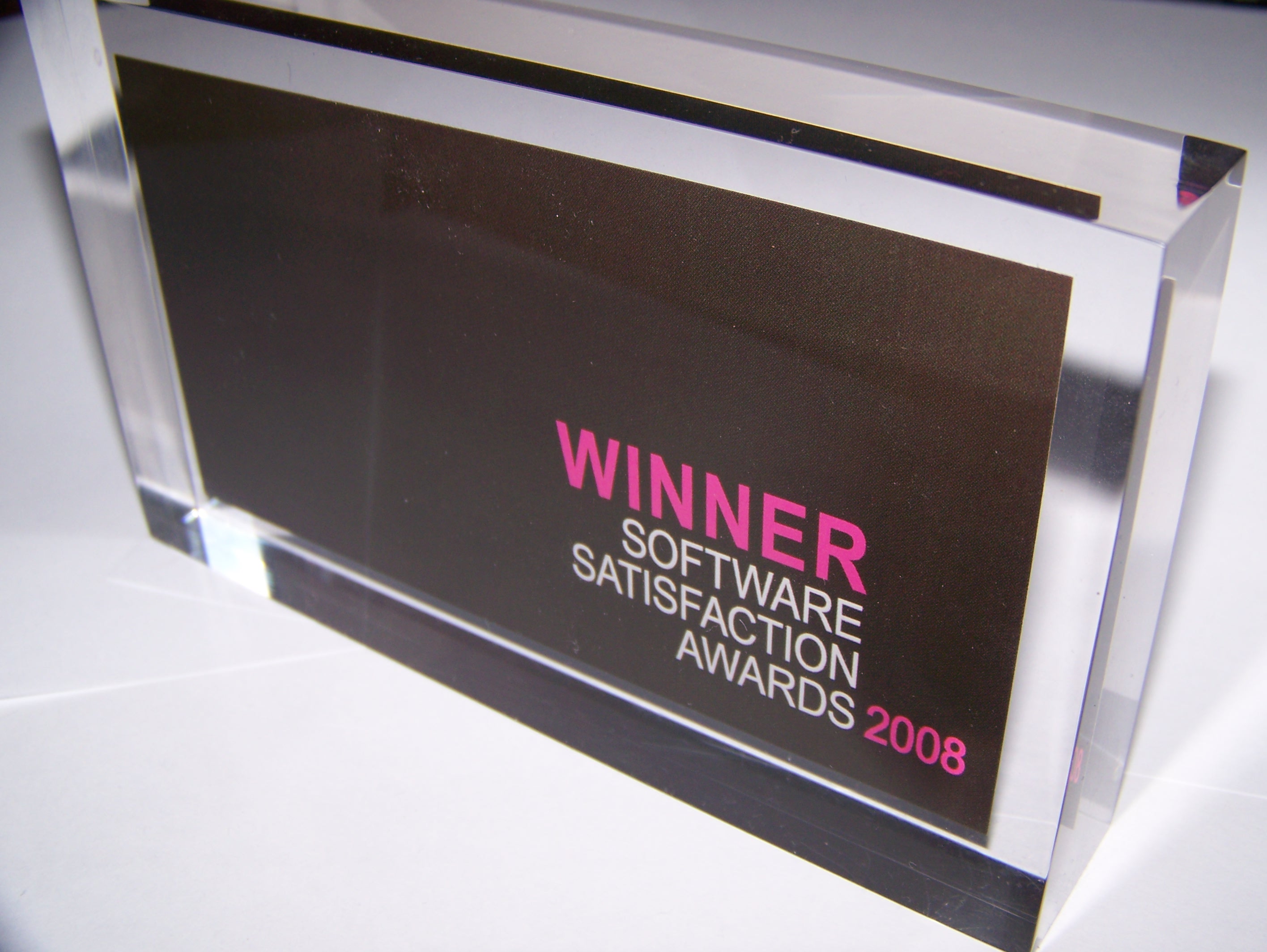 You too can learn the secret that's transformed the way in which hundreds of businesses communicate with their customers, clients or patients. So just spend a few minutes reading this letter and you'll be glad you did.
The result of our research revealed that the time spent on administration ate up over 50% of the profits. Your business is probably no different so just think what you could do with that money.
Most of the time was incurred in communicating with customers. - Outgoing and incoming correspondence, faxes, email, telephone conversations and face to face meetings. Oh and don't forget the filing!
And this did not include the time spent actually doing productive work – much of it was non-chargeable.
Looking for a document when needed consumed oodles of time. The typical office was just cluttered with papers & files. On the rare exception of absence of clutter the files were stored away from the working environment. This resulted in delay whenever a fee earner needed to refer to documents - and if as a result of a call from a client - it meant a call back at the business's expense!
Business owners revealed that handling paperwork was the bane of their lives. If only there was a better way …
When quizzed over the time taken to locate a required document they responded that anything less than a minute would be fantastic. So this was our starting point.
But we just knew we could do better and set our target of 25% of that requirement.
And those businesses now using our product confirm that they can locate any document in around 10 seconds!
So productivity gains have been impressive. Simply by having access to information when they need it and without having to ask anyone else for it either. And right across the board – from business owners to secretarial staff alike.
Users of the product have also found that they can either reduce the number of secretarial staff or re-deploy them into chargeable work or proactive activities. So staff costs are reduced too.
The bad news is that this means their overheads are less than yours, their staff are working faster and more effectively. And it's happening right now!
Can you afford not to at least find out what you need to do to stay ahead? The good news is – it's Easy.
So what's the benefit to you personally? What if whenever you need to see any client document you simply click on the client name and select the document – without getting out of your chair - or asking anyone else to get out of theirs.
Think of the effect on your working day … And not just documents, you could access whatever information you choose – at the touch of a button.
So what's the product? I'm glad you asked – it's a Freedom from Paper Database designed just for businesses like yours. And it's called Rapport.
Replacing paper files with a quick access database means you can become proactive - instantly.
But it's not just about getting rid of paper. That's only the start. Then you can use it to drive your business forward using the information that's at your finger tips.
So what's the secret we discovered?
How has it resulted in users increasing their profits by thousands of pounds each year?
Why does it cost up to five times less than competitive products?
How can one product provide me with so many benefits?
It's Client Centric. Yes, it's as simple as that. Don't make the mistake though of thinking that the product is lightweight just because it's easy to use and inexpensive. It contains features not found in products costing 5 times as much. And it did take us over five years to develop the current version.
OK - so how does it work in practice?
Your business procedures are client focussed and your document files are too. So why not make your system for generating client related correspondence, email and other documents client focussed too. Then you can do the same for incoming documents.
So you then have all the relevant documents for a client in their own electronic client files. A single electronic cabinet or database then holds all your client files. We call this system client centric.
You may think that there's nothing clever about that – and you'd be right. Though to achieve it and make it simple and easy to use does require sophisticated software. And this takes time – the current version of Rapport is the result of five years of continuous software development. It includes a host of features suggested by its many users resulting in tangible benefits for professional practices and commercial companies alike.
Your business is unique and any system that is at its centre must be flexible to meet your needs. They're specific to you – they're what make you unique. So why change your business to suit a software package? With Rapport you don't need to.
It may be that initially you want to start with document generation and leave incoming correspondence until later. My experience is that most businesses start this way. Then once the procedures are in place and the benefits are seen by everyone it's a logical step to move onto the next stage.
Customers who have installed a multi-user network version of Rapport have reported a whole range of benefits.
Here's just a few of their comments ………
"Since using the scanning facility in Rapport we have reduced our filing time by over 50%, and believe this will increase with time"

"Comprehensive search routine allows me to obtain lists of relevant client information in seconds"

"The savings in typing time have been enormous ….. It has made us more efficient with time savings of at least 30-40%"
Saint & Co.
"Rapport has enabled us to operate more efficiently and we have seen an improvement in our recovery rates across the office as a whole"
Mapus-Smith & Lemmon
"Since installing Rapport we are now able to view clients' details without having to locate the file first saving time either on the telephone or in a one to one situation with our clients providing a much more professional and efficient service"
J W Pickles & Co
"As a Tax Manager, I write certain letters on a regular basis so once these have been set up as pro-forma I can produce them myself really quickly. And because they're stored in the database I can see all the letters written to a client without having to find the relevant file. I can also look up names & addresses and phone numbers knowing they're up to date so it saves me a lot of time every day."
Layton Train & Co
Check This Time Saving Yourself – It's Huge
Take a few minutes to make this comparison and see for yourself how much time you can save over a year if every person in your office had Rapport on their desktop by doing the following simple calculation:
Time taken to locate a document

Number of documents needed per day, per person

Number of staff, including partners/directors

Average charge out rate

Number of working days in year, (about 220)

Now compare the total time when using Rapport, typically about 10 seconds per document. If you add on the time savings in creating and amending correspondence you'll be astonished by the potential increase in chargeable time running into ££££'s.
I
nstalling Rapport will benefit you in many ways …
Document generation
You're probably already using document templates for your standard letters and these can be simply imported for use straight away. Possibly you need others and you've been waiting for a product that doesn't use complicated macros to produce the results you seek.
Writing personalised letters from document templates is incredibly easy and encourages managers and even directors to write their own with immediate productivity benefits.
Whether you're producing an individual letter or a bulk mailing to selected clients or customers you need the relevant information to be held within your database. Rapport lets you decide the type of information you want to hold. You'll find that there's no practical limit.
You can start with basic details such as the products or services you supply, the type of business, details of directors … and add more later on as you realise the benefits of this extra information.
You'll be aware of CRM products – there's a great number available costing anything from a few hundred pounds to several thousand. Rapport includes the benefits of a CRM product too – all within the same system, sharing the same database information and at no extra cost.
If you've managed mailing campaigns you'll know how time consuming it can be:
Identifying your target audience

Producing the personalised letters to those selected clients or customers

Keeping track of those who've replied

Following up those who haven't
Rapport makes the whole process incredibly easy. Its in-built search facility rapidly identifies those people who fit the required profile. The mail merge with Microsoft Word automatically results in the generation of personalised letters and the summarised list used for follow up mail merge letters.
Internet and Email
Everyone seems to be using the Internet and Email has taken over from the fax, but are you benefiting as much as you should be? The problem is one of control, how do you ensure a copy of every email is retained in the clients file …
Simply let Rapport manage every email you send by automatically storing them in the clients' on-line file. And do the same for incoming email too. You can then really take advantage and use email to send documents you'd normally post. It's faster and you'll save on postage.
Of course you need to ensure you're using the correct email address. Unlike post that sits around for a while once you click the button the email has gone and you can't get it back!
No problem - the email address is held on the clients' file just like their telephone number. With one click, Rapport uses it when it launches your email system, (such as Outlook).
Find any letter in less than 10 seconds
Many of our customers have revealed - "The single biggest advantage is I can find any letter or spreadsheet in a fraction of the time it used to take". All you do is select the client and choose the document from the displayed list.
To type a letter you select the template you want and just personalise it inserting text as required. Saving the document means it's logged against the client you don't need to decide where to put it … its automatic.
If you want someone to read it then you simply select the person from the staff list. The next time that person logs on or opens their 'in-box' they will see a list of documents they need to read.
Document Scanning
Whether you use a £100 single page scanner, a 25 page per minute scanner with hopper costing around £500 or an integrated photocopier/scanner costing around £4,000 you'll find scanning documents simple with Rapport.
You can choose the method that suits you best….
Or
Or
Rapport is flexible – you decide the method that works for you.
You decide who needs to see each document and although the document is only stored once the recipients are prompted to read it - photocopying incoming mail is no longer required. So you save on photocopying time and paper too.
Think how often the same document is copied … 2, 3 or 5 times? If you're already logged on a pop-up window informs you that a document has been included in your reading list – even if Rapport is minimized.
So using Rapport you do your bit for the environment, get a clear conscience and make extra profits – and what's wrong with that?
Recording Telephone Conversations
When talking with a client you probably make notes, or rely on your memory and sometimes update your client file. Now with Rapport and a small unit that sits between your 'phone and PC you can record your telephone conversations.
If you give advice over the telephone it can save you a whole load of hassle as to what you did or didn't say. You can still make an electronic note – the recorded conversation being available if and when needed.
Because your conversation is stored in the client's folder as an "mp3" file it can be listened to by any authorised user and even sent as an attachment to an email.
Central Database
Your document management system needs to be at the heart of your business and the information within it available to everyone authorised to access it. So although you may choose to start with a single user version you can move to a networked system at a time of your choosing. Each extra user costs only £100 under this special offer. But remember once this offer is removed from our web site it's gone – so please act quickly.
Compare this product with others costing up to 10 times more and offering far fewer benefits than Rapport.
Your Rapport database can hold as much or as little information as you choose. You can simply use it for document management or extend it to be a complete CRM database. Then you can really take advantage of the many benefits it will bring you.
Here's how it can work for you …….
Decide the important information you need to know about your clients such as partner and manager responsibility, year end date, type of business and so on. You can enter thousands of items of information for every customer and prospect – but take my advice and start with just the essential stuff.
Keeping the information up to date is easy with a quick data entry routine. It's then immediately available to everyone – with a user code and password.
If it's useful to you Rapport can include full details of company directors, bankers, legal advisors …
What's more you only enter bank and other addresses once; they are simply linked to the client record. That's because Rapport includes a relational database.
You can make on-screen notes and reminders either personal to you or available to all within your business.
Job Tracking
Keeping track of the progress on assignments is critical to you and avoids nasty surprises. Being able to chase clients before the information is needed is essential. Be pro-active rather than reactive means that you are in control.
Setting up event dates to progress a job is easy with Rapport and action lists provide the exception reports you need. Your managers can then use the list to telephone the client, use the mail generator to write the chase-up letter or use a controlled email.
Office Diary & Reminders
You can make a note or reminder within the client record and be prompted in advance to take the required action. But that's not all ……
If you use the office diary feature you'll see your actions and appointments by day or week with client details. And you can see your colleagues too. So it has all the advantages of an
electronic diary and it's also integrated with your client database. So you get a two-way view …
You can view appointments, meeting dates, notes & reminders by looking in the electronic diary. Or you can look in the client's file and see every note, reminder, appointment and any other activity. So you get a two-way view – by individual or by client.
Many other benefits ………
You may have other requirements which I haven't covered. If you have a need that Rapport doesn't seem to address then please send an email to sales@practicenet.co.uk . Chances are it does but I've forgotten to mention it. You'll get an email back & without any hard sell – that's just not our style.
Rapport does include many additional features such as …
Reports can be produced easily, viewed on screen and exported to Excel if you prefer.

Client documents can be exported to a notebook so you can refer to them when visiting a client. Your office database will be updated with any new documents when you return to the office – synchronisation is automatic.

Security procedures and access rights are essential and Rapport has these in-built by individual users with password control

You can replicate your database so it's available to your other offices or access it on-line

Document history so you can easily track who amended a document and when

Integration with other applications using a PDF creator so application documents are stored safely in the client's Rapport file.
Our on-going investment in our products & services means that the latest version of Rapport – Edition 5, contains a host of additional benefits to our existing customers. You can receive these benefits too by subscribing to our annual support service.
This provides on-line telephone support, by email and fax too for advice and assistance in resolving a problem or query. And you get product updates – at least one per year at no extra charge.
You can send examples of queries – we'll then contact you with the solution.
As you gain experience in using the product you may come up with ideas for additional features and we very much welcome these – we maintain a "Wish List" and review this regularly. Many of the new features in version 5 resulted from our customers' suggestions.
Compare our approach with that from suppliers of "boxed products" and check it out – you get 30 days free support with your purchase of Rapport.
Please be aware that Rapport may not suit you if your documents are not mainly client related. It's a client centric product that's why you can find a document so quickly.
Just one other thing – it's important
You can start by importing your existing names and addresses and other client details from a range of products including:
Excel Spreadsheets – you can export data from most application

Contact management systems

Accounting packages

Any "CSV" file
So you can start saving time and money immediately ……

Special Price

Rapport is available to you now at a special price – from only £397, provided you purchase whilst this offer is posted on our Web site. It really is a special price – compare it to other products costing up to ten times more and offering far fewer benefits too than Rapport. So check out the prices on the Request Form and take action now.

We're only guaranteeing this offer for as long as it's on our web site.

You can order now by email at sales@practicenet.co.uk or you can fax us the Request Form on +44(0)29 2083 7420 or telephone us on +44(0)29 2083 7426 quoting R5062W if you prefer.

And don't forget to call in to see us at Capital Business Park if ever you're in Cardiff, the capital city of Wales.

Money-back Guarantee


Not just a cost saving - you also get a cast-iron guarantee. If after trying Rapport you are not convinced it can save you time and money then simply return the product within 30 days for a full refund – under our 100% money back guarantee.

Compare our way of doing business with other suppliers or retailers of "boxed products". We genuinely want only satisfied customers. After all the best source of business is referrals from existing customers and we do get a lot.

That's how confident I am that you'll see the benefits Rapport brings.

But you must respond now




The Support team are geared up ready to help you get up and running with this breakthrough database. For this reason we are limiting this special offer – so please respond today. Remember with our 30 day money-back guarantee you cannot lose and you will gain a lot!

Still not convinced you can profit from The Paperless Office?




Then request a copy of our Free Report - How To Profit From The Paperless Office.
You'll be glad you did.


Copyright ©2008 Practice Net Limited

Capital Business Park, Wentloog Avenue, Cardiff, CF3 2PX, U.K.


Disclaimer: To claim that you can benefit from any particular monetary amount from any business opportunity is against the law, so I wish to make it clear to you that your success is not guaranteed. I can only promise to provide you the Rapport package with a 100% unconditional money-back guarantee - if you are unsatisfied for any reason and return the product to me within 30 days I will refund your payment in full